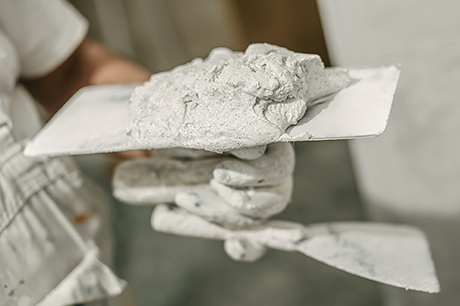 You can count on Jay's Masonry to complete your parging with care and precision.

Parging is the process of coating the exterior, above-grade walls of a foundation with a protective exterior layer of cement. Certain foundations require specific treatment. Parging is used to hide foundation surface imperfections as well as marks from formwork and other irregularities. While it provides a nice, smooth, uniform finish that enhances your home's or commercial building's appearance it also protects your foundation walls and acts as a shield against cold weather.
Winters in Barrie, and Southern Ontario including the GTA can be harsh. The condition of an exterior wall can deteriorate quickly as water freezes and expands inside the small cracks that occur with time.
---
Jay's Masonry provides expert foundation repairs

Foundations are rigid and tend to crack over time. While minor cracks are not usually a cause for concern, it is wise not to ignore them. Jay's Masonry can fill in cracks in your foundation or concrete slab, stopping them from spreading and contributing to more serious issues. Jay's Masonry also uses the right products and techniques to work with concrete which naturally expands on hot days and shrinks when the weather is cold.
For parging or any kind of house foundation repair, call Jay's Masonry today at 705-730-3371 and request your free estimate. We serve Barrie, Simcoe Country and even the GTA.